10 of the Best Polish Restaurants in UK
10 of the Best Polish Restaurants in UK
The internet has played a major role in the rise of the "foodie".  It is almost impossible to go to out for a meal without seeing someone taking a pic of their food for a social media post.  The internet has also been a major force in promoting the, often fictitious, miracle of a particular diet.
The TransferGo Blog recently published the first in a series spotlighting ethnic restaurants in the UK with a look at Romanian cuisine.  The reasons for doing so are simple.  One of the best ways to experience a culture is through the food. The unprecedented mobile of the world's population has resulted in authentic cuisine being more available than ever before.  Also enjoying a meal that reminds one of home is a seemingly universal pleasure.
In this instalment we look at Polish restaurants throughout the UK.  Polish cuisine is considered "heavy" by some. However, the mixture of tastes and spices create a wonderful dining experience. Polish cheeses, sausages, soups, stews, and beers all have a unique flavour.  Traditional Polish dishes have a long history and often reflect far-flung influences.
Ognisko Restaurant 55 Exhibition Rd, Knightsbridge, London SW7 2PN
Ognisko is on ground floor of the Polish Hearth Club and is open to the public.  The surrounds are very plush and the prices can be a bit on the expensive side. However, Ognisko's menu is large and contains not only the traditional items but a wide range of Polish delicacies that are not found elsewhere.
The Karczma Polish Millennium House, Bordesley Street, Birmingham
Karczma has a very traditional Polish atmosphere. The cottage-style setting complete with fleece-lined benches and a thatched roof provide the perfect atmosphere for experiencing classic Polish cuisine.
Karczma features live music and a friendly knowledgeable staff that are more than happy to explain the various dishes to newcomers. The dishes are made in the rustic Polish style with an emphasis on fresh high-quality ingredients.
Barbakan Restaurant & Café Walmgate, York
The Barbakan is a rustic Polish dining experience with striped linens and wooden tables.  The menu is traditionally Polish.
Barbakan is known for their freshly baked bread and traditional cakes as well as for having an excellent selection of Polish beer.
The entire menu is very reasonably priced and is a great option for a traditional "home-cooked" Polish meal.
Autograf Restaurant 488 W Green Rd, Duckett's Green, London
Autograf was founded in 2008 and provides an authentic taste of Poland in a modern setting.  The restaurant's specialties are its stews, pancakes, and dumplings all prepared in the traditional Polish manner.
The Autograf is also known for its selection of Polish beers, spirits and extensive selection of flavoured vodkas.
U ANI POLISH RESTAURANT 73 West St, Boston
U Ani has a very definite home-style atmosphere.  This feeling is increased by a menu of delicious traditional Polish dishes and friendly staff.
Polonia Club 231 Chesterton Rd, Cambridge
The Polonia Club is a very cosy, wood-floored Polish restaurant that specialises in authentic everyday Polish cuisine.  The Polonia is not fine dining but it does feature an excellent selection of Polish dishes such as beetroot soup, dumplings, very hearty stews, sheep cheese, and pork fat prepared to perfection. The staff are very personable and the prices present excellent value.
Piwnica Pub 81 London Rd, Reading
Piwnica features Highlander Cuisine which has a basis of mutton, vegetables (mainly potatoes, cabbage and corn) and goat's cheese.  Many of the original Highlander Cuisine dishes will be undoubtedly unfamiliar but the staff will gladly guide you through the menu. The portions are generous and most of the dishes are very hearty.
Salt & Pepper 39 Lawrence Hill, Bristol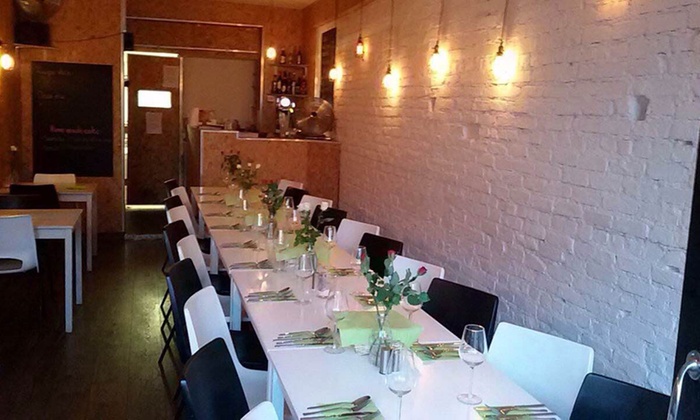 Salt & Pepper is a cosy restaurant that specialises in traditional Polish Cuisine. The menu is heavy on pork dishes. The dumpling selection is large and includes an option for frying your own dumplings.  The servings are best described as "huge."  Salt & Pepper also has a nice selection of Polish lagers and vodkas.
Ania Restaurant 558 Mansfield Rd, Nottingham
Ania is a top rated restaurant in Nottingham which is popular for its wide selection of Polish dishes, professional and helpful staff, and excellent value.  The menu covers every style of Polish cuisine from traditional to the more upscale meals served on "special occasions."
Chata Cottage Inn 58 St Giles' St, Northampton
Chata is designed as a reminder of the Polish past. The menu continues the theme with traditional dishes prepared with local and natural ingredients.  Chata has an extensive offering of baked goods including freshly prepared cakes, breads and pies.
For those unfamiliar with Polish cuisine the Chata offers a lunchtime platter for two that serves as a great introduction to Polish food.
The TransferGo Blog hopes the list helps newly arrived Polish friends find a taste of home. We also hope that the list piques the interest of non-Polish residents in the UK and tempts them to try a new cuisine.  It is no secret that TransferGo is a major supporter of diversity.  While we offer easy low-cost money transfers all over the world, we also try to provide migrants from all countries articles, tools, and information to help in a wide range of activities.