Recently moved to a new country? Relocating can be daunting, particularly if your list of contacts is limited. Here's how you can quickly build your network and make the most of your time living abroad…
Use your existing network
Whether it's a friend who's done the move abroad, or someone in your friendship circle who's well connected, don't underestimate the benefits of asking your friends for help. Even if they put you in touch with just one person they know living in your new country, it's a great start. 
Another thing not to underestimate is how much people are willing to help other people. So don't let negative thoughts hold you back from meeting up with someone you've never met. Even if you simply meet up for a quick coffee, you may find you have lots in common. And they may introduce you to their friends. Before you know it, you may even have a little gang going on.
Use social media
Social media is one of the most powerful tools we have, and it's a great way to meet new people. Take advantage of Facebook groups dedicated to different capital cities. Simply use the search function and locate a relevant group in your country. You'll then be in the know of any expat meet-ups in your area.
LinkedIn is another great tool for expanding your network. It's also the host of expat community groups, such as InterNations. Finally, Twitter is a great way to strike conversations with people you've never met. You may even build a friendship with somebody in your vicinity. But even if they're not local, it's still an excellent tool for communication.
Introduce yourself to your neighbours
Living in shared accommodation is a great way to meet new people and build your network. But if you're living in your own digs, we recommend introducing yourself to your neighbours. This is particularly easy if you're in an apartment block as you'll often be crossing paths will other residents in your hallway—the perfect place to strike up a conversation.
If you find that you're not often naturally bumping into people, don't be afraid of knocking on a neighbour's door. Explain how you've just moved in and are new to the country. The chances are they'll be friendly and will also want to be on great terms with their neighbour. 
Join a group
If you have a hobby, take advantage of websites like Meetup or Eventbrite to find local get-togethers in your area. Joining a book club is a great way to meet a variety of people. Since they're usually only once a month, it's a great thing to do that doesn't require too much regular commitment.
And if you're physically active, look out for nearby sports clubs that might be looking for new people to join their sports teams. Also, don't underestimate the power of joining a gym in terms of meeting new people. In fact, according to a recent study commission by Kettler, 50% of 2,000 participants said they only go the gym to check out the opposite sex or meet friends. Once you start going regularly, you'll soon be a familiar face to other gym goers (and vice versa).
Make an effort with your coworkers
We couldn't end this list without mentioning one of the easiest and most convenient ways to meet new friends. Since you'll likely be spending around 40 hours a week there, your workplace is one of the best places to build your network.
Try to get out of the habit of eating lunch alone or running errands on your lunch break. Take advantage of any communal spaces in your workplace and make an effort to talk to the people around you. Even during working hours, make an effort to be friendly to everyone you're conversing with.
Finally, put yourself out there in terms of after-work meet-ups. If there's an office party, go. If somebody invites you to their birthday drinks, go. Even if you don't have much in common with your colleagues, you never know who you could meet outside the office.
On that note, a new country is full of endless possibilities for meeting new people and expanding your horizons. Who knows where you'll be and who'll you be with in a few months' time? We wish you the best of luck on your new adventure.
_______________
And if you're planning on sending or receiving money while you're away, we're here to help! Sign up to easy online money transfers.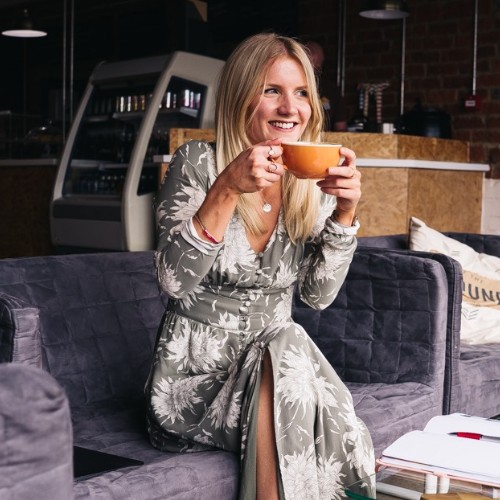 About the author
Jennifer Tate
Jennifer Tate is a freelance copywriter based in Newcastle upon Tyne with over 12 years of experience in creating copy and content for both leading brands and independent start-ups. Working across a variety of sectors from fintech to fashion and healthcare to homeware, Jennifer specialises in content creation, content management and social media strategies and has worked with TransferGo since 2017, shaping and creating the company's LinkedIn and blog post output. As well as TransferGo, Jennifer has also recently created copy and content for Charlotte Tilbury, carecircle, Tommee Tippee and Robinson Pelham.