Christmas is just around the corner but the Cost of Living crisis is also deepening. As a result, many of us are looking for ways to tighten our purse strings and enjoy Christmas on a budget this year. But with Christmas such a big holiday in the UK, it's hard (if not impossible) to avoid the celebrations completely.
Here are 5 ways to enjoy Christmas on a budget in the UK.
Be honest with friends and family
When it comes to finances, honesty really is the best policy. This applies to both with yourself and with family and friends. Don't put yourself under too much pressure when it comes to gifts and set yourself a realistic budget and stick to it. 
Talk to friends and family and agree a spending limit on gifts. This way, you won't feel bad if someone buys you something more expensive. Better yet, agree to skip the presents completely to save money. The chances are that they're probably also in a similar boat. Hopefully, it'll just be temporary and there are lots of other (and better) ways you can show them you care (with a handwritten Christmas card, for example).
Be savvy with your gifts
If you don't want to skip the gifts completely, it doesn't mean you have to spend lots of money. In fact, using your imagination and getting creative with gifts not only costs less, but it also often makes for better presents. Acts like baking a cake or brownie and wrapping it up in ribbon make a beautiful gift. And it's much more thoughtful than a generic box of smellies. 
Another great idea is to gift an experience. If you know some new parents, offer to babysit so that they can go out for dinner (or sleep themselves). If you're a whizz in the kitchen, invite your friends over and cook them up a meal. These are gifts that they'll not only appreciate but they'll also never forget.
Print your own cards
If you plan to send Christmas cards this year, printing your own using card stock, a good photo and a colour printer is a great way to save money. And if you don't have a colour printer, websites like Shutterfly and Snapfish offer a low-budget printing service. At this time of year, you can often find special deals on these sites for even greater savings. 
Another budget way to do cards this year is to send e-cards instead. Not only will this save you money on the cards themselves but it'll also save you on postage! Win-win.
Enjoy the lights
The Christmas period can be a tempting time for going out and spending money. But there are many things you can do for free. One idea is to visit your local neighbourhoods to see their festive light installations. Walking around at night to see the lights with friends and family is a great way to feel festive.
Another idea is to set up a campfire in your garden and invite your friends over for drinks and marshmallows. Wrapping up in the cold weather and gathering around a fire is one of those activities that just makes you feel good. (Just remember to set up your campfire safely).
Share your Christmas dinner duties
If you're planning a Christmas dinner, don't just leave it to one person to organise and pay for. Instead, plan ahead and arrange for everyone to bring a dish—whether that's roast potatoes, Christmas pudding or after-dinner cocktails. Spreading the load not only saves money but also helps to reduce stress.
And if you're feeling confident, why not wait until the last minute to buy your Christmas food and nibbles? In the days running up to Christmas, you'll often find reduced food and great deals. And if something is near its use-by date, stick it in the freezer and whip it out again for use on Christmas Eve. (Just remember to double-check the packaging instructions first). 
______________
Sending money this Christmas? Another way to do Christmas on a budget is to choose TransferGo. Sign up today for easy, fast and low-cost money transfers.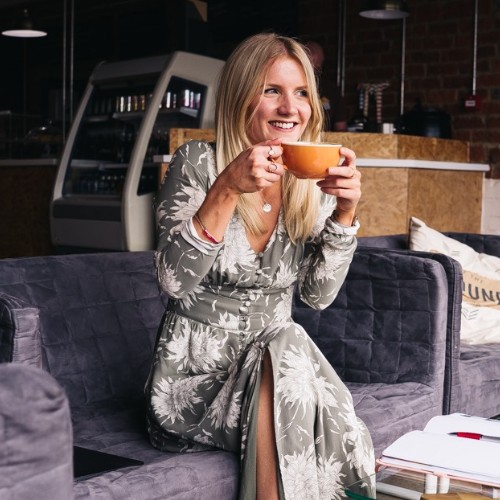 About the author
Jennifer Tate
Jennifer Tate is a freelance copywriter based in Newcastle upon Tyne with over 12 years of experience in creating copy and content for both leading brands and independent start-ups. Working across a variety of sectors from fintech to fashion and healthcare to homeware, Jennifer specialises in content creation, content management and social media strategies and has worked with TransferGo since 2017, shaping and creating the company's LinkedIn and blog post output. As well as TransferGo, Jennifer has also recently created copy and content for Charlotte Tilbury, carecircle, Tommee Tippee and Robinson Pelham.