FB is an HR Professional who moved to the UK from Nigeria with one goal in mind: change.
In this episode of #TransferTales, FB talks to Folakemi Philips about the full story of her new reality.
Why did you relocate?
I needed a fresh start after a turbulent season in my life.
What was life like before you left Nigeria?
At first, life was good. I had a fantastic job and a partner I loved until everything went south. This switch unlocked a season of mental and physical illnesses and I survived this with one focus—the need to move. 
From speaking to other migrants, relocating seems to be a tough process. What steps did you take after making up your mind to travel? 
I spoke to friends who advised me to find other people like me. A colleague shared the link to a telegram group for potential migrants. It proved to be a window to priceless knowledge.
How did that play out?
I didn't know what to expect when I joined the telegram group for knowledge. Thankfully, the conversations addressed many topics like how to fill out forms, answer interview questions and what to pack when moving.
I also had access to helpful people. For example, someone from the group sent me a direct message a few weeks in thinking I was an old friend. And following the conversation, we eventually became friends. Later, he informed me of his successful move to the UK, saying it was the perfect place for forward-thinking individuals. After much thought, I started the relocation process and here we are.
What part of relocation did you struggle with and why?
The main reason for relocating to the UK was the need for change. However, I wasn't prepared for other challenges. Living in the UK comes with loneliness, paranoia and a high cost of living. 
How did you manage these challenges?
Navigating these challenges led to a new challenge—a career change. After my MBA, I moved to another city to work as a carer with a mental health institution. Though tough, I learned how to focus on work.
What is one misconception you had before moving?
I thought moving to a saner clime meant everything would be organised and perfect. I was wrong. For example, in Nigeria, you pay your rent every 12 months. However, in the UK, you pay your rent every month and barely have time for other activities except work.
What is one truth you wish you knew before relocating?
It's tough to navigate life alone.
What have been the best and worst parts of the relocation experience for you?
The best part is the freedom to see the world from a different perspective. I wanted a change and I got it. Also, there are lots of opportunities available in the UK. I moved from the mental health institution to a better-paying job with the NHS. After a year, I made a bigger career move. I got an HR job with better pay and a work permit. 
The worst part is being alone and having to work 24/7. There's also the challenge of trying to make ends meet. Relocating toughened me up and helped me make major decisions. I now enjoy being alone. 
What is your definition of success on this relocation journey?
The ability to achieve your goal should be your yardstick for measuring success on this journey. For me, the goal was a change of environment which I was able to execute in a short time.
What advice do you have for anyone who wants to relocate to the UK?
I think I have a long list (laughs).
Take out time to do your research: This involves asking questions and reading blog posts like this one. Relocation is a major step and knowledge helps.
Think relevance: Getting a second degree should be a productive experience. I'd advise picking relevant postgraduate courses in tech and other future-friendly sectors. 
Find your tribe: From experience, it's not easy to do life alone. Hence, getting a support system helps—especially if you know where to look. 
Stay in touch: Moving means making changes that could affect your relationship with family and friends. However, if you can, do everything possible to maintain contact with family and friends within and outside your new location. Relationships nourish you when life gets tough. I have Nigerian friends and family members who show me love by sending me funds. I also send money when I can. 
Ask questions: Focus on relocation details and ask other migrants what to expect when moving to the UK from Nigeria. 
Final thoughts?
Moving to the UK should only be done after careful consideration and planning.
In all, relocating will make you a better person with autonomy and improved agency. You'll learn how to depend on yourself and make decisions without procrastinating.
–FB HR Professional
This interview was conducted by freelance writer, Folakemi Philips and edited and uploaded by Jennifer Tate.
______________
If you need to send money to somebody else, sign up for TransferGo. We offer low fees and high speeds on all money transfers to and from Nigeria and the rest of the world.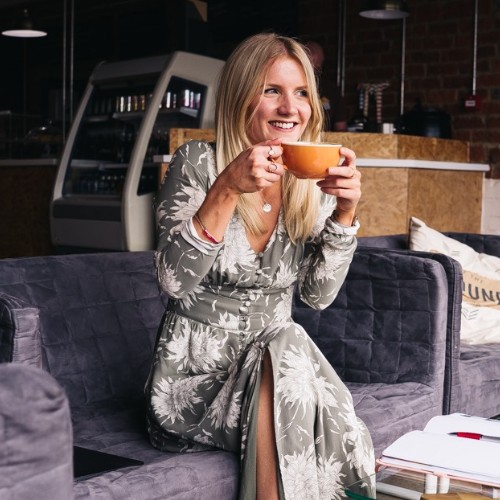 About the author
Jennifer Tate
Jennifer Tate is a freelance copywriter based in Newcastle upon Tyne with over 12 years of experience in creating copy and content for both leading brands and independent start-ups. Working across a variety of sectors from fintech to fashion and healthcare to homeware, Jennifer specialises in content creation, content management and social media strategies and has worked with TransferGo since 2017, shaping and creating the company's LinkedIn and blog post output. As well as TransferGo, Jennifer has also recently created copy and content for Charlotte Tilbury, carecircle, Tommee Tippee and Robinson Pelham.