Moving abroad is an amazing experience but leaving behind your friends and family in Africa can be challenging. But don't worry. There are many easy ways to make friends.
Here's how to make friends in a new country…
Ask your friends and family
If you already know friends and family members who have moved abroad, ask them for help. They'll likely have some helpful tips to share and they may even know somebody to put you in touch with. This could lead to a quick coffee and a lifelong friendship. And they may even introduce you to their connections. Before you know it, you could have a whole new group of friends!
Use social media
Social media is an excellent tool for meeting new people. Take advantage of Facebook groups dedicated to different cities. Simply use the search function and locate a relevant group in your country to learn about different expat group meet-ups in your area. LinkedIn is another great tool for expanding your network, while Twitter is a super-useful tool for striking up conversions with people you've never met. 
Introduce yourself to your neighbours
Living in shared accommodation is a great way to meet new people and build your network. But if you're living alone, we recommend introducing yourself to your neighbours. This will be easier if you're living in an apartment block as you'll often be crossing paths will other residents in your hallway—the perfect place to strike up a conversation!
Make an effort with your classmates and co-workers
If you're studying or working abroad, your university or workplace is one of the easiest and most convenient places to make friends. Don't fall into the habit of eating lunch alone or running errands on your break. Instead, take advantage of communal spaces and make an effort to talk to those around you. And if there are any after-work or evening gatherings planned, go. Even if you don't have much in common with your colleagues or classmates, you could strike up a conversation with somebody else at the venue.
Find your 'regular' spots
When you arrive in your new city, make an effort to explore your surroundings. Seek out the coffee shops, restaurants and shops that you'd like to regularly frequent. Then, slot these places into your regular routine. If you go to these places often enough, you'll eventually begin to recognise other regulars and they'll begin to recognise you, too. And what better natural opportunity is there to introduce yourself?
Sign up for a class
If you find yourself with spare time on an evening or weekend, consider signing up for a class. This could be an exercise class like yoga or spinning or a language class to brush up on your local conversation skills. Not only do classes provide great opportunities to get fit and learn something new but you'll also expose yourself to lots of new people, who may eventually become your new best friends.
Stay in touch with your friends back home
Just because you're moving miles away from your family and friends doesn't mean you have to lose touch. Make a conscious effort to stay in touch with those you love back in Africa. Not only will this help with loneliness but it'll also boost your confidence and remind you of your interests and how much you have to offer. When you feel good about yourself, you're much more likely to put yourself out there.
Good luck on your mission to meet new friends! You'll be great.
______________
Need to save money on money transfers? Sign up to TransferGo today for easy, fast and affordable online money transfers to Africa.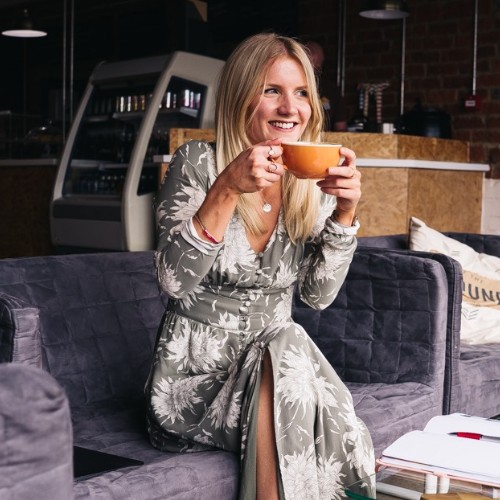 About the author
Jennifer Tate
Jennifer Tate is a freelance copywriter based in Newcastle upon Tyne with over 12 years of experience in creating copy and content for both leading brands and independent start-ups. Working across a variety of sectors from fintech to fashion and healthcare to homeware, Jennifer specialises in content creation, content management and social media strategies and has worked with TransferGo since 2017, shaping and creating the company's LinkedIn and blog post output. As well as TransferGo, Jennifer has also recently created copy and content for Charlotte Tilbury, carecircle, Tommee Tippee and Robinson Pelham.